Hi, Neighbor!
Same-day delivery in Los Angeles is available
Monday through Friday.
Place your order online by 2PM.
Orders placed after the cut-off time will
be delivered the following business day.
CONTINUE
A Summer garden distilled, bringing us back to the herbaceous scents of Flamingo Estate with the fresh, green aroma of its leaves, hand-harvested herbs, and hints of spice. Anchored by wild-harvested Tarragon grown in Oregon, and Black Pepper essential oil grown on flowering vines in the forests of Madagascar.
We donate a percentage of every product we sell to Farmer's Footprint. They are a coalition of farmers, educators, doctors, scientists, and business leaders whose mission is to ban glyphosate, aiming to expose the impacts of chemical farming and offer a path forward through regenerative agricultural practices.
When burning your candle for the first time, allow it to burn for 2 to 3 hours (but never more than 4), until the top layer of the wax has completely melted. This will prevent the wax from tunneling around the wick.

Ideally, we recommend keeping the wick trimmed to 1/4 inch at all times to prevent the candle from emitting smoke or the wick falling into the wax. After each burn, see that the wick is centered in the wax.

This will also ensure that the glass does not overheat. The wick and flame should never be touching the glass.

For more info, see Candle Care Instructions.
Roma Heirloom Tomato Fragrance Duo
Our favorite home fragrance combination.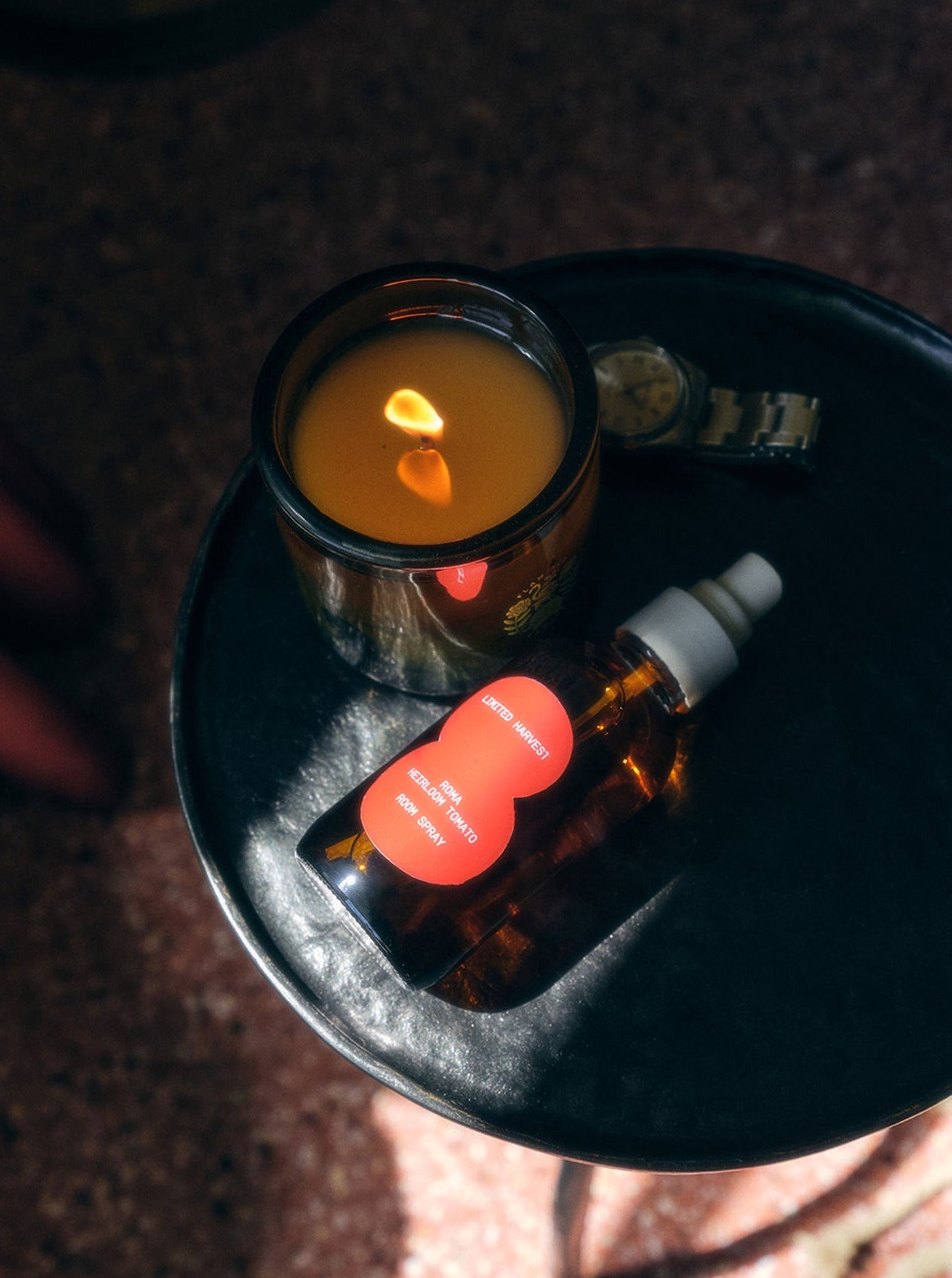 Flamingo Estate is a home for radical pleasure — a place to bathe, eat, and bask in nature's most precious ingredients.
$96/yr
($8/mo billed annually)
• 20% off sets + member-only offers
• Free shipping (contiguous US)
• Seasonal gifts (4x per year)
• Member-only small batch products
• Early access to new products
• Priority concierge support
• Invitations to the Estate