Flamingo Estate x de Gournay
March 28, 2023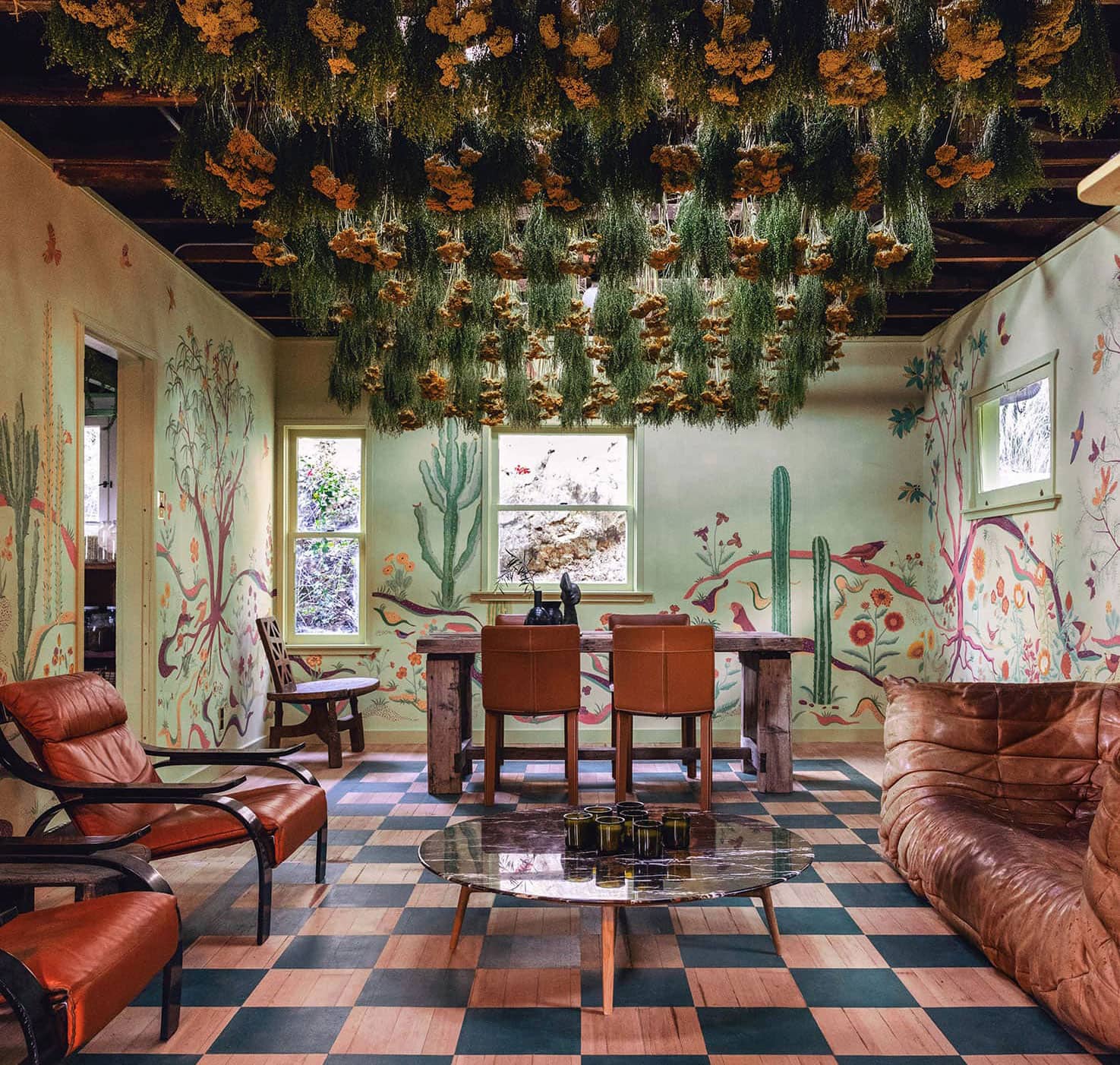 We spent two years researching the botanicals of Southern California. The venerable French house of de Gournay then took this inspiration, and hand-painted a wallpaper that pays homage to these landscapes — now wrapping around the walls of our Apothecary.


This collaboration, a resounding love letter to the flora & fauna of our home, documents the life that inspires us. Campion, Tassel Flower, Cliff Rose, Asters, Jays, Parrots, Orioles, Owls, and soaring Cacti all interlace and thrive on this intricate backdrop — telling the story of our garden.
We wanted the wallpaper to live inside our Apothecary, a goat herder's cabin dating back to the 1930s, as it's considered the beating heart of our operation. Here, jars of natural ingredients line the wooden walls. It's where we gather to play and learn, to experiment with new
bath & body
products and get inspired. The goat shed is our sacred place of workshop — where ideas are both conceived and actualized, such as our line of
Garden Essentials
 and our Garden Bar Soaps.
Architectural Digest came over to take note on the collaboration, and document the botanical masterpiece de Gournay has brought to life. In their words, "There, beneath a canopy of drying flowers, the wallpaper makes a lyrical backdrop for a chic assemblage of furnishings by the likes of Gabriella Crespi and Hermès. It seems the garden isn't the only place at Flamingo Estate where one finds beauty and pleasure."
Read the full article
here →
.