Hi, Neighbor!
Same-day delivery in Los Angeles is available
Monday through Friday.
Place your order online by 2PM.
Orders placed after the cut-off time will
be delivered the following business day.
CONTINUE
Wild Rosemary cleanses and opens respiratory passages. Vitamin C-rich parsley makes you glow. French Green Clay detoxifies and gives you that 'je ne sais quoi'. And together? Pleasure.
Olive Oil
Locks in moisture with Oleic Acid and Squalene. Rich in antioxidants, it helps provide resilience against the sun, wind, and pollution, while also soothing.

Babassu Oil
Contains fatty acids and antioxidants to soothe both hair and skin. High levels of Lauric Acid add moisture and provide a beautiful lather in soaps.

Essential Oils
Help reduce stress and conjure moments in the garden.
We donate a percentage of every product we sell to Farmer's Footprint. They are a coalition of farmers, educators, doctors, scientists, and business leaders whose mission is to ban glyphosate, aiming to expose the impacts of chemical farming and offer a path forward through regenerative agricultural practices.
INGREDIENTS: Olea Europaea (Olive) Fruit Oil*, Orbignya Oleifera (Babassu) Seed Oil*, Carum Petroselinum (Parsley) Extract*, Water/Aqua/Eau, Sodium Hydroxide**, Rosmarinus Officinalis (Rosemary) Leaf Oil*, Montmorillonite Clay

*Organic
**Used for saponification, none remains in final product
Roman Parsley & Fresh Rosemary Soap Brick
A green juice of fresh garden ingredients.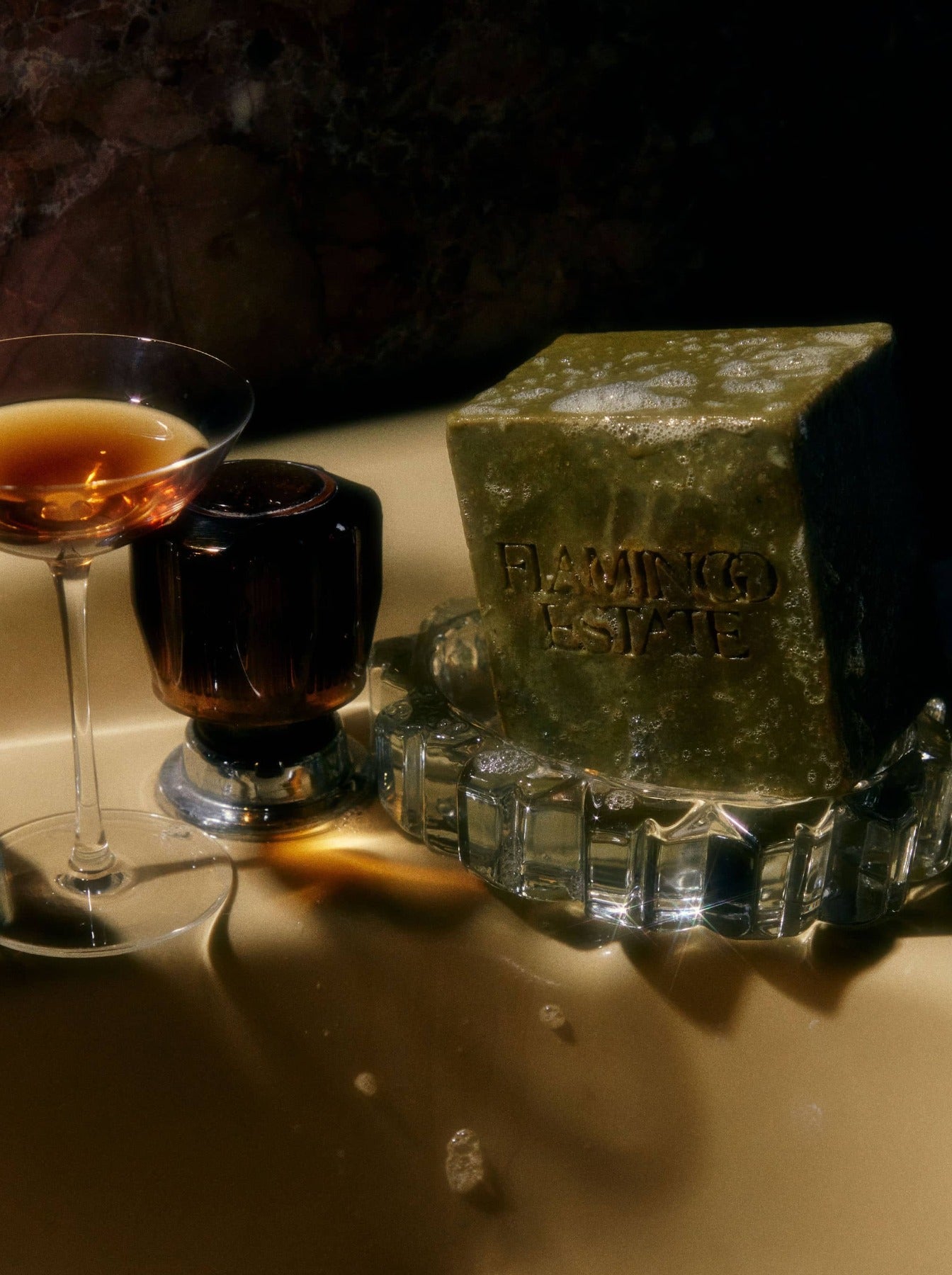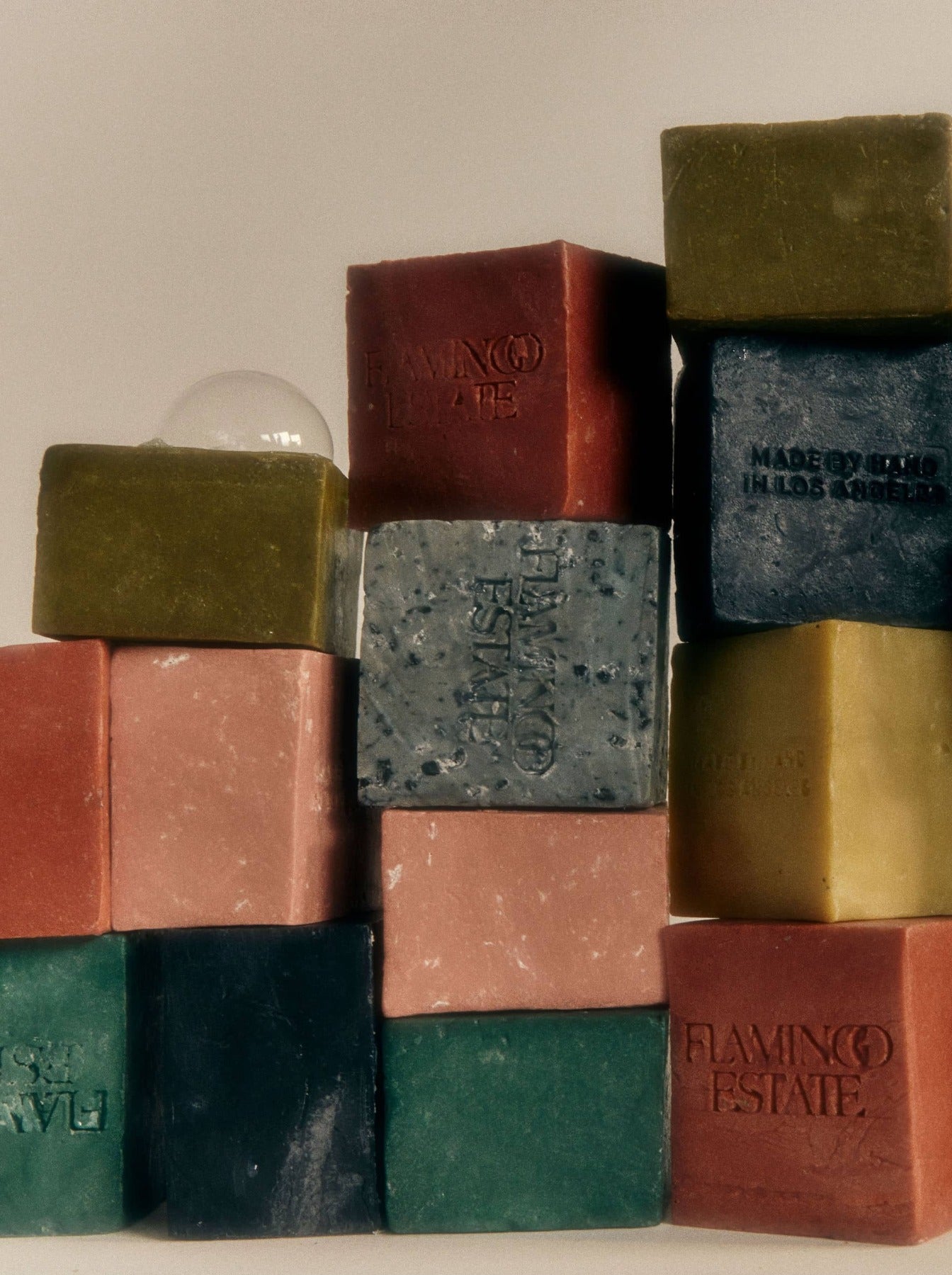 Flamingo Estate is a home for radical pleasure — a place to bathe, eat, and bask in nature's most precious ingredients.
$96/yr
($8/mo billed annually)
• 20% off sets + member-only offers
• Free shipping (contiguous US)
• Seasonal gifts (4x per year)
• Member-only small batch products
• Early access to new products
• Priority concierge support
• Invitations to the Estate