Flamingo Farm Series: Park Farming Organics & La Tourangelle
July 26, 2022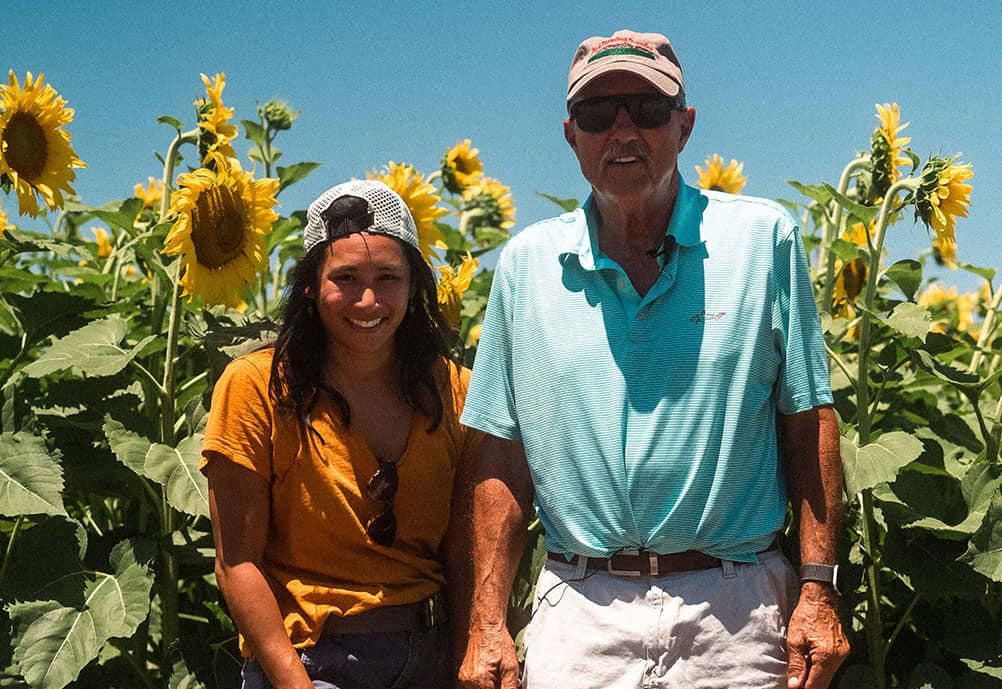 Scott Park's farming philosophy lies in a deep, unwavering trust in Mother Nature. He provides the Earth with the healthiest possible soil and then allows it to solve its own problems.
The oil is Organic Regenerative — a certification that meets the highest standards in the world for soil health, animal welfare, and farmworker fairness. Park Farming Organics use zero insecticides, zero fungicides, and zero herbicides.
As Scott's farm has grown, his own knowledge has expanded. Over the year's he's introduced crop rotation, cover crops, gentler tillage methods, and fertility inputs that build balanced soil. His sunflowers are harvested for their seeds, and then milled by La Tourangelle through artisanal methods.
"The whole point of our farm
is to let Mother Nature do
what Mother Nature can do."
La Tourangelle is a family-owned French oil mill that retains artisan-production methods, is fair trade certified, and sources organic, regeneratively-farmed products. In 2002, the second eldest son, Matthieu, moved to California's Bay Area to recreate his family's French artisan oil mill. He wanted to step up their quality and lessen their environmental impact by not sourcing from Europe. When he heard about Scott's farming methods, he knew he had found his sunflower farmer.