Flamingo Farm Series: Meet the Meadowfoam Family
August 10, 2022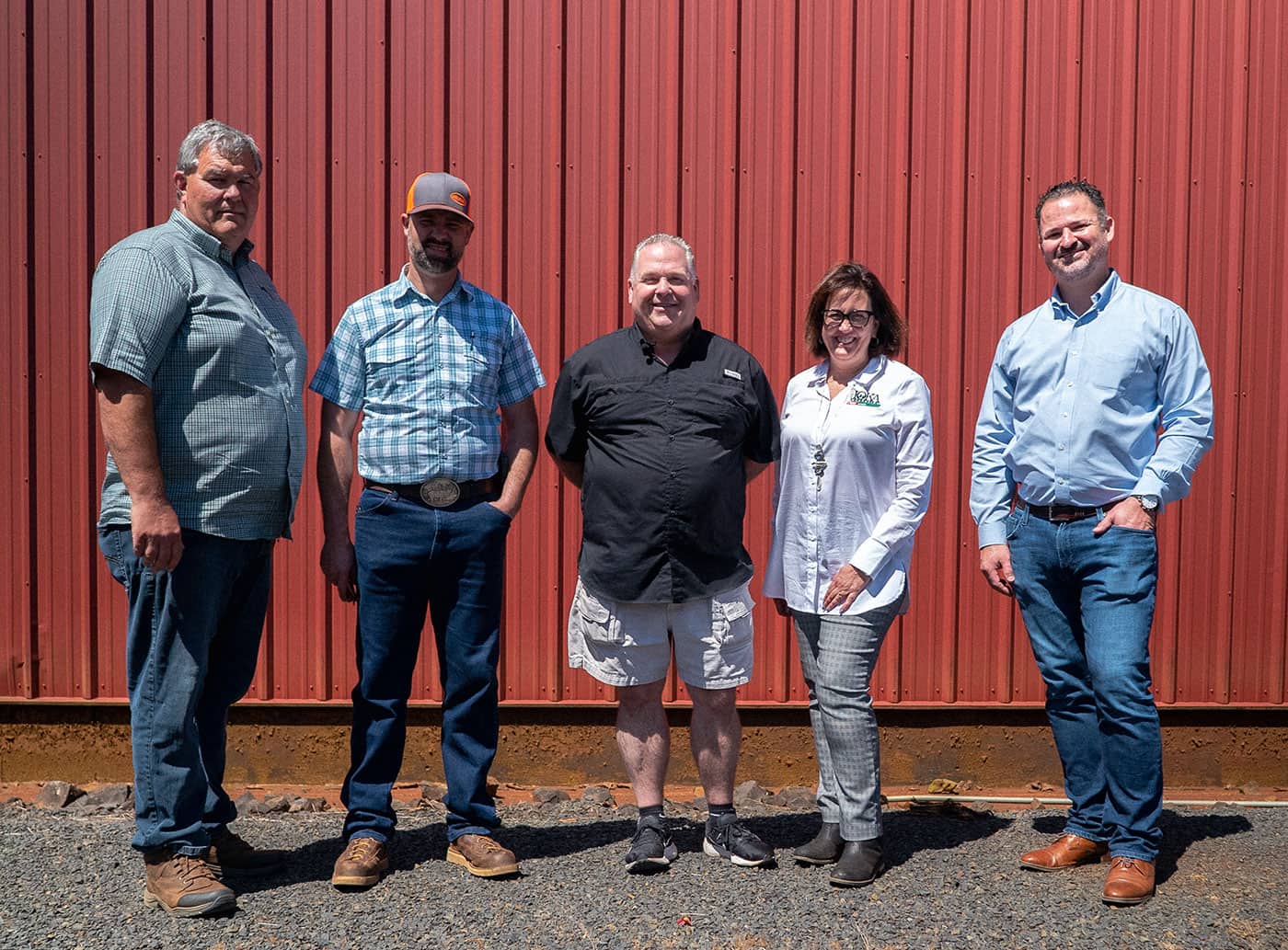 The Generations That Grew With the Meadowfoam.
Ioka in Chinook Indian means "a thing of loveliness, or a cherished piece of land noted for its beauty, health, and fertility". In 1877, Martin Doerfler arrived in Oregon from Wisconsin, having immigrated from Austria in 1867 with his wife and three sons. They began farming the land with a focus on small grain crops, and then pivoted to raising hogs. Since then, they've reinvented themselves countless times throughout the decades. The farm has since expanded to over 5,000 acres, they grow over 20 different seed crops, and the hogs are long gone. But the 6th generation family farm has ensured that the meaning of Ioka remains.
We visited Ioka Farms on the Summer Solstice. As we stepped through the blooming fields of Meadowfoam, we met four generations of the family — three who actively work at Ioka, with the youngest ones soon to join. They recounted stories about growing up on the farm, learning to drive the tractors before the age of 10 with their dad, and working Summers to help pay for college. Above all, they voiced the gratitude they feel for working together. Out of 36 full-time employees, 13 are related – but they introduce everyone as a part of the family.


"Walk when everyone is running, and run when everyone's walking."
⁠— ROB DUERST
When asking Rob Duerst, a 5th generation son of the Doerfler clan and the Sr. VP of Processing, what his best farming advice is he said, "walk when everyone is running, and run when everyone's walking". Ioka's approach is not to react to the market, but rather to listen to Mother Nature, receive what she gives, and adapt to her needs. This mentality led them straight to Meadowfoam in 1977 when Rob was 12 – the first year they grew the legume.
Meadowfoam is an annual rotation crop. Growing it is a regenerative practice that enhances soil health. Meadowfoam is sewn in the Spring or Fall, and then swathed and harvested in early Summer. They then process it through the cleaner (which separates the seeds from the stems), and send the seeds to their partner at Natural Plant Products. A 100% traceable, vertical process.
Natural Plant Products, an oil producer that uses botanicals from sustainable Oregon growers, cold-presses Ioka's Meadowfoam seeds to ensure peak potency. Rich in antioxidants like Vitamins A and E, Meadowfoam helps guard against the environment. Its unique composition of fatty acids provides deep moisture with a lightweight, fresh finish.