Like Mother, Like Son
April 17, 2022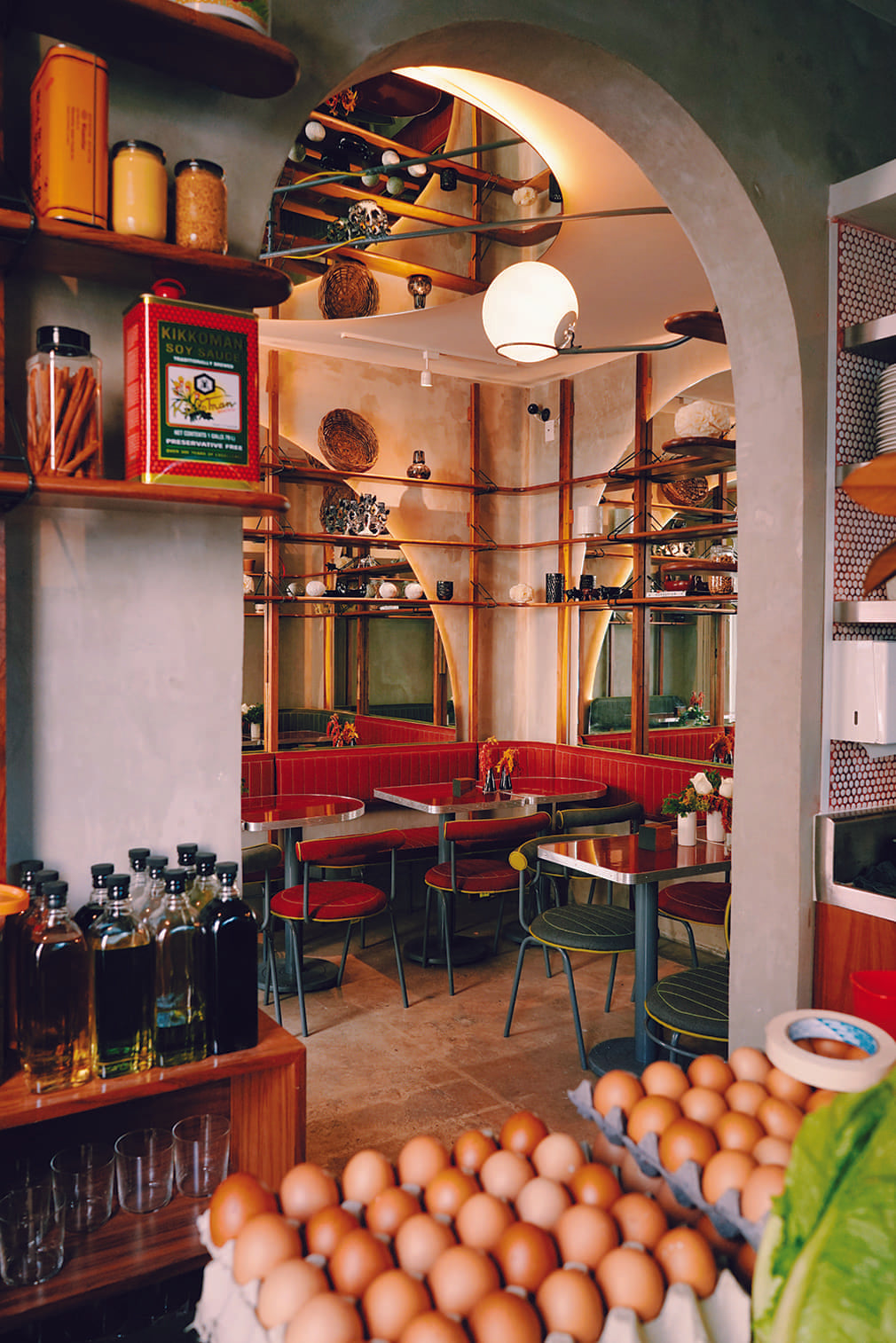 At niddo, a colorful CDMX restaurant and café, mother and son duo Karen and Eduardo Drijanski make home-cooking that feels like home, no matter where you're from.We were lucky enough to catch up with Karen and Eduardo to find out how they do it.
What do you love about Mexico City, and how does it inform the spirit of the restaurant? 
Mexico City's energy and high-vibrating people contribute to the buzz and feeling at niddo. Our restaurant and café are situated on the same tranquil street just behind Paseo de la Reforma, which is one of the main avenues in Mexico City. The contrast of tranquility in such a chaotic city contributes to the experience. 
How is your multicultural heritage reflected at niddo? 
From our Polish great-grandparents to our Austrian relatives, our cooking is inspired by the love that they would put into their dishes, which has been passed down for generations. 
What is it like running a restaurant as mother and son? 
Karen: For me, it's a pleasure and a blessing to work with Eduardo. We are very connected, and with a simple look in each other's eyes, we know we're working towards the same vision at niddo. We communicate without words. I simply love it. 
Eduardo: Working with my mom at niddo is nothing new in our relationship. We've always been very close, and since a very small age, I would go to work with her, travel together, visit markets, and host dinners. We were always unconsciously "working together"… until it actually happened with niddo. She's very high energy, positive, and most of the time lifts me up when something isn't going as expected. We're both very creative and have similar views, which makes our day-to-day more enjoyable. 
What is in season right now that you're particularly excited about? 
Mango and Mamey. Two of our favorite fruits are in full bloom, and we're thrilled to have them back in some of our pastries at niddo café.
Who are your heroes, culinary and otherwise? 
Karen: My heroes are people who cook at home all over the world, because they cook delicious food (passed down from generations) for their families every day, which is what we feel like we're doing at niddo. 
Eduardo: Farmers and producers who are responsible for growing the ingredients that are such a huge part of our dishes. Without them, we wouldn't be serving what we're so fortunate to serve. 
How can food change the world? 
Food brings people together. It can distract us, and in some way, cooking can be really good therapy. In a time in this world where lots of crazy and unfortunate things are going on, connecting with food, family, and the earth can bring us back to joy.